I have a great topic and panel for this month's Big Challenges in Data Modeling webinar on Thursday, 24 April 2014, 2:00 PM EDT. It's free, but you have to register to get the log in information.
Ethical Issues in Data Modeling
We'll be talking about the nature of ethics, data and data modeling.  I bet all of you have been placed in a tough situation before, either by other IT professionals or by business users who ask you to do something that you aren't sure is ethical.  Maybe it's legal, maybe it isn't.  Maybe it's about protecting data or data quality.
Some of the topics I hope we can discuss:
What is the nature of ethics?
How do ethics differ from morality? Legality?
Can ethics be taught?
Where does ego come into play here?
What about Codes of Ethics and Codes of Conduct?
Is there one right answer? Is there an always wrong answer?
What's the difference between a whistleblower and a tattletale?
What tools do we have in making ethical decisions?
How should we deal with unethical co-workers? Management? Customers?
What does it all mean, anyway?
Ethical Situations in Data and Data Modeling
If the answer is always "it depends", what does it depend on?
What if faster data means lesser data quality?
Have you ever been asked to falsify a status report?
Have you had to deal with someone else who provided incorrect information to a business user or management?
Have you ever been asked to look the other way when security policies are being broken?
Have you raised an issue of data protection that was ignored? Or minimalized?
What about using production data for testing and development?
What if the data is right, but the transformations or reporting is wrong?
What if it's intentionally wrong or misleading?
Have you ever had to deal with someone else's ego?
Have you escalated an ethical issue? What about a legal one? A moral one?
Do data modelers have distinct areas that we need to watch out for when it comes to ethics?
Have you ever left a job or project due to ethical reasons?
Panelists
Len Silverston (http://www.univdata.com/ | @lensilverston ), author of Universal Data Models I, II, III, speaker, coach, consultant, trainer.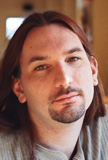 Denny Cherry, (http://dcac.co/ | @mrdenny ) author of Basics of Digital Privacy, Securing SQL Server and other books, speaker, consultant and trainer.
Tamera Clark (http://clarkcreations.net/blog/ | @tameraclark ) speaker, volunteer, Business Intelligence expert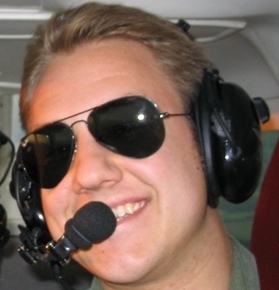 Kerry Tyler, (http://www.airbornegeek.com/ | @airbornegeek ) speaker, volunteer, Business Intelligence Developer.
YOU! Our webinars consider attendees as panelists. You'll have the opportunity to ask questions, chat with other attendees and tell your own stories. You can even arrive early and stay late for our pre-show and after-show discussions. 
Register now and bring your ethical questions and comments.
1 Comment
Recent Comments
Categories
Archive