Browsing articles in "Data Modeling"
My class writing out their top 10 Data Success Stories.
I'll be participating in this year's Enterprise Data World 28 April to 2 May in San Diego, CA.  If you register using the coupon code DATACHICK you can get $200 off a multi-day registration.  That code saves you $50 on a one-day registration.
On Thursday, 2 May I'm giving a half day workshop on the data modeling process:
S5: Advanced Data Modeling: Be Happier, Add More Value and Be More Valued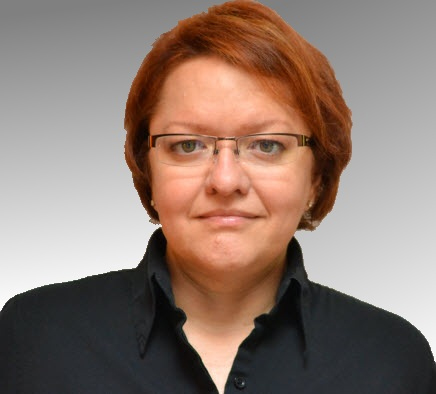 Karen Lopez
Sr. Project Manager & Architect
InfoAdvisors
Thursday, May 2, 2013


01:15 PM – 04:30 PM
Level: 
Advanced
In this advanced workshop, Karen Lopez covers how to make data modeling more relevant in 2012 and removing pain points for modelers and other team members. It includes how to be successful in an agile/scrum environment, how to make models valuable in a NoSQL project, how to better work with DBAs, Developers, Project Managers and how to sound and be more valuable.
This follows a workshop format, with both individual and team exercises. It is expected that attendees will have more than two years of hands-on data modeling and database design skills at the enterprise level.
Starting a Blog for Data Professionals
On Wednesday I'm doing a professional development session on getting started with blogging:  Starting a Blog: Easy Step Show and Tell for Data Professionals.  This session is nicely placed between the coffee and desserts segment on the exhibit floor and the ice cream social that happens right after.  I'm expecting a lot of sugar-motivated potential bloggers.
I'll also be doing some special activities with vendors and sponsors: watch your inbox for information from them about their events.
EDW is one of my favourite conferences of the year – part technical education, part data professional reunion, part data community revival.  You don't want to miss it. 
My general advice on this question (and I get it a lot) focus more on fit to your organization and technical environment than on specific features. I should disclose that we partner with most the major data modeling tool vendors, but we don't make any money from the sales of such tools.  We aren't a reseller and don't get any referral fees.  The partner programs I'm part of with these vendors is closer to an MVP or Ace program.
Target DBMS and Development Tool Support.
It depends on what your target DBMSs and data stores are, of course.  While I am a huge fan of modeling for the knowledge, to document the business, and to be able to communicate requirements, ultimately to get the full value of modeling we need to ensure that our modeling products are directly able to support development and implementation activities as well as all the requirement gathering.
I see weaker returns on the value of modeling when the chosen modeling tool cannot be easily consumed by developers in their tools, or when the tool cannot forward and reverse engineer databases.  This also include XML files, non-relational DBs and even the most common database in the world, Excel.
I consider this one factor the most important of all in the post. 
Modeling Not Just Drawing
Every obstacle between the data models and another person's ability to consume them is an obstacle for the models being integrated into the full development and support lifecycle.  There's very little chance of Model Driven Development being successful if all that wonderful data model goodness has to be retyped (and reinterpreted) into someone else's process or products.
A data modeling tool needs to support the highly-iterative nature of data modeling.  Drawing and database diagramming tools rarely have the ability to compare and resolve differences between models and databases.  I do these types of compares many times a day, across many models and databases.
Data modeling tools also allow data architects to design and record important information beyond what might appear in an ERD or DDL.  These features include security, encryption, capacity planning, data privacy and a slew of other critical data requirements.  In shops where a diagramming tool such as Visio is used for data modeling, these important meta data items are typically buried in a spreadsheet or document.  They can't be easily searched or reported on, nor easily shared across projects.
Vendor Tech Support
When you buy a data modeling tool you aren't just buying a product – you are investing in a vendor.  Log a few tickets during evaluation.  Learn how well support works.  Remember, the vendor will never treat you better than when you were considering a purchase. If support is slow or non-existent it's not going to get better after you buy.  Don't use your sales person as the support person.  They may be great but they might not be your sales person tomorrow. You are evaluating the support process and system, not one person.
If the vendor says that tech support isn't available to evaluators, ask them why not and tell them you need to evaluate them as well as their product.
Future Support
The technical architecture landscape is changing faster than most vendors can respond.  The good news is that often that means it's changing faster than your organization can change as well.  However, you need to review the history of releases of the product to assess the responsiveness of the vendor to changes in the industry.  Sure, past performance is not a guaranteed indicator of future behaviour. It is something to consider, though.
Ask to see public roadmaps or presentations about products/features in development.  Vendors can't always share a lot of details but generally they have information they can share either at a high level or features that are currently in beta testing.
Licensing Options
I don't know about you, but my work happens in many locations and across many devices. As much as I'd like to buy a separate license for every desktop, laptop and tablet I own, I'm not going to do that. I do most of my modeling on a desktop with three screens because it makes me more productive. However, when I am in a meeting I want to use my laptop or tablet. If the only licensing scheme available is via device or MAC address I either have to buy multiple licenses or remote into my desktop to do the work. Neither one reflects how modelers really work. Licensing options such as floating/concurrent or user-based do.
Usability
If common tasks take hours instead of seconds the cost of using the tool may exceed the value it can deliver no matter how pretty your models are.  If publishing models takes more than a few minutes you won't publish (share) as often. You'll want to evaluate the full lifecycle of modeling, including forward and reverse engineering, printing, publishing, sharing, exporting, importing…everything a professional data modeler needs to do to get his job done.
Version Control
A team of data modelers (even a team of one + co-workers like developers and DBAs) must have real version control for models.  That means not at the file level but at the object level within the model.  A tiny change in one part of the model can ripple throughout the model completely unseen on the current diagram.  The ability to compare the impact of a change to previous versions of the model is critical. Because data models are typically persisted in a proprietary format third party version control tools like Subversion can only detect changes at the full file level, not at the object level.
A drawing tool isn't going to have these features.
Enterprise-readiness
If the tool doesn't fit well within a corporate IT environment it's going to be difficult to get support from your own IT resources. Support for the types of requirements you'd have for a business application is key.  Active Directory, password complexity requirements, installation permissions required, target DBMSs supported, data file location configuration are just some of the examples of things to evaluate.
Your data models are production data for you, the modeler. You want production level support from your company's IT resources.  If the product isn't enterprise ready, you're going to have a tough time getting that support.
Community Support
A vendor that participates and supports professionals in the field is one that is demonstrating how much they want to see users of their products succeed.  Do they have product evangelists who help users succeed by blogging, creating videos, speaking at events, etc.?
Does the vendor sponsor user groups? Conferences you attend?  Do they have a user group they fund?  Do they they have a form product advisory group that helps product management understand the needs of data modelers in the field?
A vendor that gives back to the community is more likely to deliver the product features you need, plus help you be successful at data modeling.
Price
All of the above features come at a cost, as do all enterprise class tools.  But organizations are going to pay those costs whether or not they use Excel, Visio or FreeDrawingTool to manage their data architectures or a real data modeling tool.  In my experience the real costs using these "cheap workarounds" greatly exceeds the costs of using a real enterprise data modeling tool due to lost productivity, data modeling errors, lack of reuse and wasted business user time in recreating the same data models over and over again. 
Finally…
Data modeling is more than diagramming tables.  ERDs show about 10% of the information in a professional data model.  You need tools that support your environment and data modeling goals.   It's less expensive, faster to model and your models will continue to deliver benefits for years and decades afterwards.
This month's Big Challenges in Data Modeling webinar is Thursday at 2PM EDT.  We'll be talking about better collaboration with developers and the development process.
I have a great panel:
Missy Wittman, Information Modeling Engineer Specialist, American Family Insurance

Missy Wittmann is an Information Modeling Engineer Specialist at American Family Insurance. Missy has worked in the data modeling field for over fifteen years in various roles. She started out as a business partner on a project that did some data modeling and enjoyed the process so much that she changed career paths. Missy has facilitated projects for Business Modeling, Logical and Physical Data Modeling. Most recently she has been participating in projects that are creating XML Schema's. Data Modeling is an exciting place to be in the world of technology. No matter what technology is being used to get the end result, we always need our blue-print!
Joe Devon, CoFounder, Diamond Web Services

Joe Devon is the co-founder of Diamond Web Services, a boutique web development shop based in Venice Beach; Startup Devs, a "Prototypes as a Service" company building MVP's for startups, and founding partner of Television Four, where he is building a technology channel.
Joe has been a computer programmer for more than 20 years, working on projects spanning Search Engine technology, Performance Management, scaling Wide Area Networks; for Internet backbone providers, Investment Banks, Telcos & Media.
Joe serves on the advisory boards of leading development industry conferences (Zendcon, Semtech) and for the educational program of Cross Campus. Joe is an organizer of several technology oriented meetup groups in Los Angeles and CoFounded Global Accessibility Awareness Day, bridging the gap between disabled citizens and the Internet.
Gwen Thomas, President, Data Governance Institute
Gwen Thomas is a Data Governance pioneer, founder of the Data Governance Institute, and publisher of the web's largest Data Governance resource at www.datagovernance.com. Gwen has personally assisted many large, mid-sized, and small organizations with their data strategies, data governance and stewardship programs, master data strategies, and other information practices. Gwen is a frequent presenter at industry data events and contributor to IT and business publications.
I'm expecting a lot of good discussion and sharing of tips about how data models and data modelers can best work with developers during fast-paced, get-er-done projects. 
Registration is free, but you need to do that to get the information to join.