Browsing articles in "Speaking"
I have a great topic and panel for this month's Big Challenges in Data Modeling webinar on Thursday, 24 April 2014, 2:00 PM EDT. It's free, but you have to register to get the log in information.
Ethical Issues in Data Modeling
We'll be talking about the nature of ethics, data and data modeling.  I bet all of you have been placed in a tough situation before, either by other IT professionals or by business users who ask you to do something that you aren't sure is ethical.  Maybe it's legal, maybe it isn't.  Maybe it's about protecting data or data quality.
Some of the topics I hope we can discuss:
What is the nature of ethics?
How do ethics differ from morality? Legality?
Can ethics be taught?
Where does ego come into play here?
What about Codes of Ethics and Codes of Conduct?
Is there one right answer? Is there an always wrong answer?
What's the difference between a whistleblower and a tattletale?
What tools do we have in making ethical decisions?
How should we deal with unethical co-workers? Management? Customers?
What does it all mean, anyway?
Ethical Situations in Data and Data Modeling
If the answer is always "it depends", what does it depend on?
What if faster data means lesser data quality?
Have you ever been asked to falsify a status report?
Have you had to deal with someone else who provided incorrect information to a business user or management?
Have you ever been asked to look the other way when security policies are being broken?
Have you raised an issue of data protection that was ignored? Or minimalized?
What about using production data for testing and development?
What if the data is right, but the transformations or reporting is wrong?
What if it's intentionally wrong or misleading?
Have you ever had to deal with someone else's ego?
Have you escalated an ethical issue? What about a legal one? A moral one?
Do data modelers have distinct areas that we need to watch out for when it comes to ethics?
Have you ever left a job or project due to ethical reasons?
Panelists
Len Silverston (http://www.univdata.com/ | @lensilverston ), author of Universal Data Models I, II, III, speaker, coach, consultant, trainer.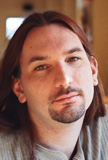 Denny Cherry, (http://dcac.co/ | @mrdenny ) author of Basics of Digital Privacy, Securing SQL Server and other books, speaker, consultant and trainer.
Tamera Clark (http://clarkcreations.net/blog/ | @tameraclark ) speaker, volunteer, Business Intelligence expert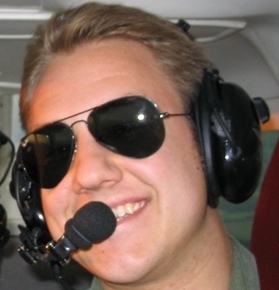 Kerry Tyler, (http://www.airbornegeek.com/ | @airbornegeek ) speaker, volunteer, Business Intelligence Developer.
YOU! Our webinars consider attendees as panelists. You'll have the opportunity to ask questions, chat with other attendees and tell your own stories. You can even arrive early and stay late for our pre-show and after-show discussions. 
Register now and bring your ethical questions and comments.
At the upcoming Enterprise Data World 2014, I'll be doing a half-day presentation on Driving Development Projects with Enterprise Data Models. 
Here are a few teases for what we will be talking about:
The Abstract:
Monday, April 28, 2014


08:30 AM – 11:45 AM
Level: 
Intermediate
Join this session to see how data fits in real-world enterprise development projects. We'll answer such questions as:
"Who does what?"
"Why are we doing this?"
"Will it slow things down?"
"Will it work with agile development?"
"Will I have to actually talk to a data architect?"
"What about the Cloud?"
"What are the biggest mistakes teams make?"
"Will I still have a job?"
The session will feature demos of common data modeling-to-database processes, including reverse engineering, forward engineering, generating DDL, alter scripts, and more. You will leave with 10 tips for making model-driven database development successful in your organization's culture and environment.
Slides from my frequent DAMA / Enterprise Data World presentation on Data Modeling mistakes.  You can click on the stopwatch in the player to auto-advance the slides.
There's no sound; these are just the slides. If you'd like attend a presentation on this topic, ask your local user group (DAMA, ERwin, PASS, etc.) to invite me.
On Thursday 5 February at 5:00 PM EST I'll be moderating a panel on Myths, Misunderstandings and Successes in Data Analytics as part of the PASS Business Analytics 24 Hours of PASS preview.  It's free, but you need to register.  And I have a fantastic set of panelists: Stacia Misner, Joey D'Antoni and Lynn Langit.
Speaker(s):  Karen Lopez  Stacia Misner  Joseph D'Antoni  Lynn Langit
Duration: 60 minutes
Track: Strategy and Architecture
Big Data, Business Analytics, Data Analytics, NoSQL, Relational . . . do we even agree on what we mean by those terms? In this panel session, industry thought leaders will discuss and debate the most common myths, truths, and mostly-truths of new and traditional approaches for enterprise data management and analytics.
We'll be leaving time for questions from the audience, so come ready with your myths and stories.
Yes, there's 24 hours of goodness spread out over 2 days, so check out the other sessions.
What do you think are the minimum skills a person should have before they are allowed to manage a database?  Does it matter whether or not it's a production database?  Does it matter how much data is there? What kind of data? Is recovery a goal or a symptom?  Does it matter how old you are? Or how old the database is?  What is the meaning of all this anyway?
Thomas LaRock ( blog | @sqlrockstar ) and I will be talking about what a Minimalist DBA is, what skills we think they need, and how to ensure that they have them on 3 December at Noon EST for the DBA Fundamentals Virtual Chapter of PASS.

               "The best DBA is a lazy DBA…or at least a Minimalist DBA"

Every profession has a core set of responsibilities that are expected of every practitioner.  For anyone that has the letters "DBA" in their job description their job function is a black box to anyone on the outside. "What do you do here?" is a common question for most DBAs.

Some DBAs are a part-time data modelers, SAN admins, VM admins. Sometimes they know all about security, or Active Directory, or .NET. It differs from one shop to another. Whether it is day one or one hundred in your career as a DBA you need to make certain you stay focused on your core duties. If you slip up then you will find out why DBA often stands for Default Blame Acceptor.

Attend this webinar to make sure that no matter what your level of efficiency and laziness you are able to focus on the bare essentials (the minimum) necessary to be a Rockstar DBA."

Karen Lopez is a senior project manager and architect for InfoAdvisors. A frequent speaker at conferences and local user groups, she has 20+ years of experience in project and data management on large, multi-project programs. Karen is a chronic volunteer, a SQL Server MVP, and an active advocate for science, technology, engineering, and mathematics (STEM) education and data quality. She isn't a DBA, but loves to talk and debate about the effectiveness of lazy DBAs.  She isn't sure if the minimalist thing is a strength or an excuse. 

Thomas LaRock is a Microsoft Certified Master, a SQL Server MVP, a VMWare vExpert, and a Microsoft Certified Trainer with over 15 years' experience in the IT industry in various roles such as programmer, developer, analyst, and database administrator. He is also the author of "DBA Survivor: Become a Rock Star DBA" (http://dbasurvivor.com) and has participated in the technical review of several other books.

Currently, Thomas is a Technical Evangelist for Confio Software. This role allows for him to work with a variety of customers to help solve questions regarding database performance tuning and virtualization. Thomas also serves on the Board of Directors for PASS as Vice President of Marketing. You can find out more information about him at his blog: http://thomaslarock.com/resume/.
You can probably expect our usual level of snark, debate, levity and great info for this presentation.  Bring your ideas and snark, too.  I always ensure that the audience is part of the presentation, so expect more the a slew of bullet points and demos.  And even though this is hosted by a SQL Server organization, all we will be talking about will be applicable to multiple platforms.  That's how real enterprise database systems are anyway, right?
You'll need to register, but it's free.  By the way, if you also register on that site, you'll become a member of that chapter.  And that's free, too.